Laurentian University
The main venue location is Laurentian University located on the south side of Ramsey Lake, just south of Greater Sudbury's downtown core; a vibrant urban centre rich with arts and culture.  The campus is nestled in a community that boasts more than 300 lakes, Laurentian University's Sudbury campus is known for its picturesque landscape, offering countless outdoor opportunities.
Laurentian University Campus-Map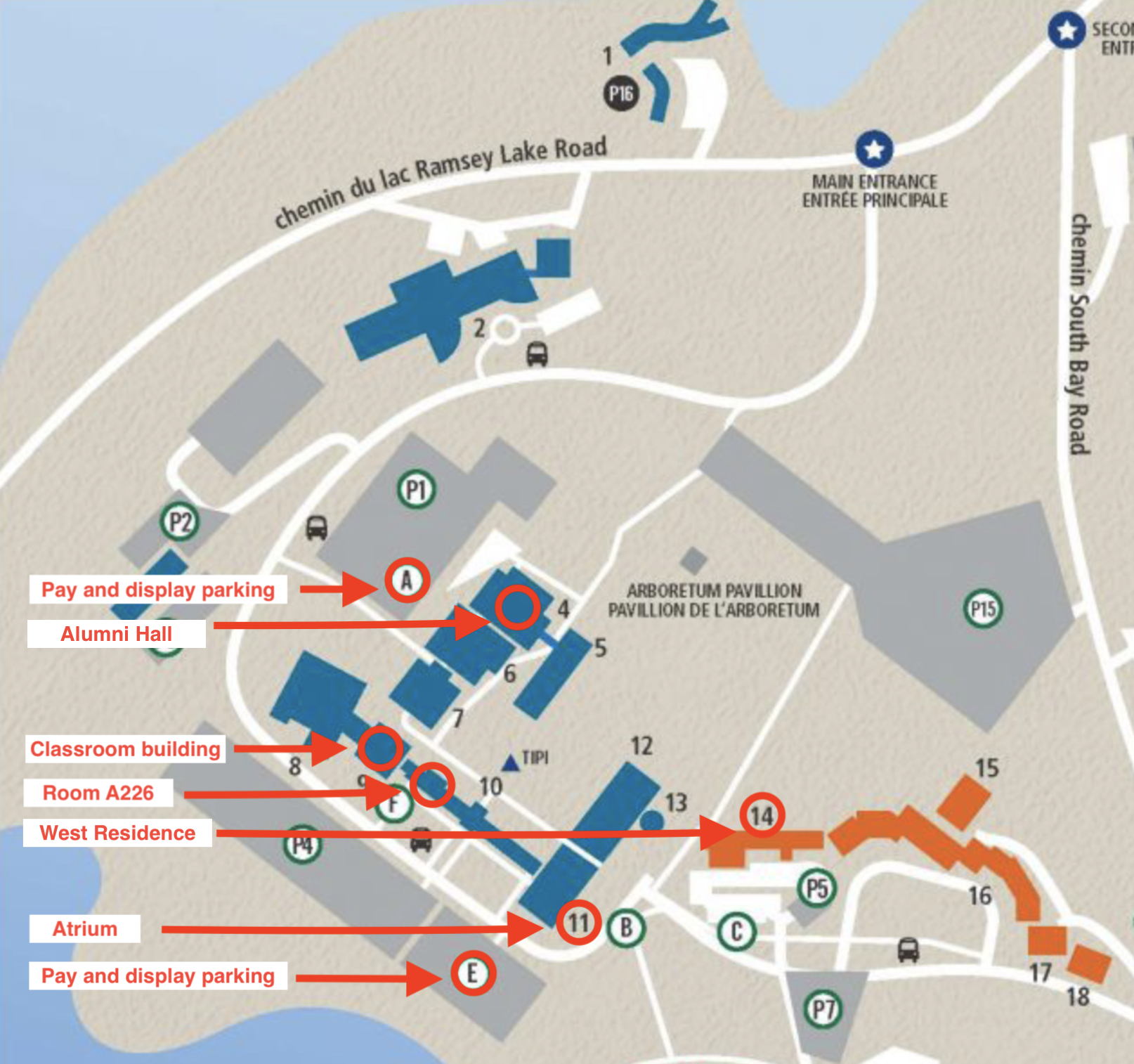 Workshop Parking
Pay & Display Parking – Lots A & E is available during the weekdays for $8/day. Parking is free on the weekends.
Workshop Venues
Lecture Hall – A226
All plenary sessions and panels take place here.
Alumni Hall
The poster session and meals are located here.
Classroom
The parallel sessions take place here.
Atrium
This is the workshop bus drop-off and pick-up point.