Please note that those staying on until July 28th for a SNOLAB tour will need to book an extra night.
Residence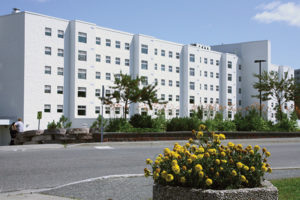 Apartment Style: 4 bedroom apartments consisting of 2 full washrooms, 4 single bedrooms with lockable doors, a sitting room with a television equipped with basic cable, a kitchen, wifi internet and air conditioning.
$45+hst per person per night.
To reserve a room at Laurentian University, please contact the Conference Services department directly, quoting the CAM 2019 Conference.
TEL: +1 705 675 1151 Ext: 3068
EMAIL: ConferenceServices[at]laurentian.ca
Hotel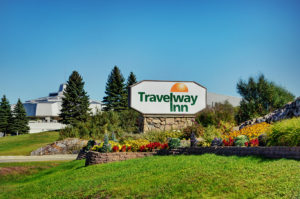 The CAM 2019 Local Organizing Committee recommends booking at the Travelway Inn as it is in close proximity to the main venue. Standard rooms have two double beds, newly renovated bathroom and drybar with a refrigerator, complimentary in-room coffee, hairdryer, iron/ironing board, good sized working desk with free high speed internet and sigging area with a comfortable chair and table.  A hot breakfast is included with every room rate. To make a reservation, please contact them directly.
$139-$152 per room per night for standard room.
TEL:  1 800 461 4883
EMAIL: guestservices[at]travelwayinnsudbury.com
RESERVE ONLINE: https://reservations.travelwayinnsudbury.com